The triple crown of bocce.
A hallowed competition that tests your skill, durability, stamina, and ability to adapt. Its amazing how something as simple as throwing one ball close to another ball can do all that!
The Syracuse Italian Fest – a 4 on 4 competition played in a court where only rolling is allowed.
The Turbo Bocce Championship – a 2 on 2 competition where you earn your place over a 10 week regular season, then earn glory over an all day marathon tournament – the whole time you'll be asked to play short, play long, play uphill and downhill. You'll have to adapt.
The 1 on 1 tournament – can you do it yourself with all 4 balls to throw and no teammate to help you? Can you keep doing it all day long with 30ish competitors to beat? Can you do it in the July heat?
Its easy to figure out who is "best" at bocce on a single day, in a single event, but of course all you're really learning is who is hot at that moment. The triple crown truly determines who is best by forcing us to change and stretch our game in every conceivable direction over the course of several months, and thus it is more meaningful.
[Insert Joke Here] Triple Crown? I'd need one more head than I have to wear that many crowns!
The annual kickoff to the triple crown starts with our 1 on 1 tournament – which is special in a number of ways – most importantly because the winner isn't just "the winner," but instead gets recognized globally as the best bocce player in Syracuse! The flourish this tournament starts with isn't the least of what makes it special either. Even though, admittedly, this year's "flourish" was broken, it was still fun. You can watch the whole thing below.
A quick note on our broken "wheel of death." I thought it might be fun to have my eight month old daughter spin the wheel, so I sat her next to it, curious to see if she would spin it or try to put it in her mouth, completely prepared for either eventuality … unfortunately she did neither, instead choosing to grab the wheel and rip it down the middle … in retrospect, I have no idea why I thought something good might happen …
Anyway, you can see how the brackets shook down. We had marquee match-ups all over the place, including all four previous 1 on 1 tournament winners, and seven of the eight players who have finished first, second, or third in tournament history ready to compete.
Here's a short 1 on 1 tournament history lesson …
2014: Monica Angelosanto, Phil Martino, Andy Ingalls
2015: Phil Martino, Mike Aylesworth, Andy Ingalls
2016: Greg Griffo, Bryan Mullane, Phil Martino
2017: Bryan Mullane, Robb Jones, Paul Colabufo
Onto 2018 … I'd love to detail every game of this all day tournament, but if were to indulge myself this recap would be of Infinite Jest type length, so lets make a special mention of Phil Martino and Christopher Walsh who drove up all the way from Rochester to compete, and Robb Jones who came and played despite being hurt and only able to roll, but still played really well, and then fast forward to the championship of the winners bracket:
By this time, all four previous winners were long gone (there will be no repeat triple crown winner, and for a fifth consecutive year, no repeat best bocce player in Syracuse). If you're not familiar with the way a double elimination tournament works, lets just say its so complicated that only the 10 smartest theoretical physicists can understand it, and even that understanding is only theoretical. The basics are, when you lose for the first time you go into a much larger losers bracket and have to win your way through against each player who has yet to lose their first game, but will eventually. The earlier you lose the more people you have to beat. Eventually there will only be one player who hasn't lost, and that person plays in the championship game against the ultimate winner of the losers bracket, who will have to beat him twice to win it, but can only lose once.
Does that make sense? No? Good, that's how its suppose to feel.
All you need to know is that coming out of the losers bracket is kind of like being the star of Kill Bill there are just waves and waves of adversaries coming a you for hours and hours.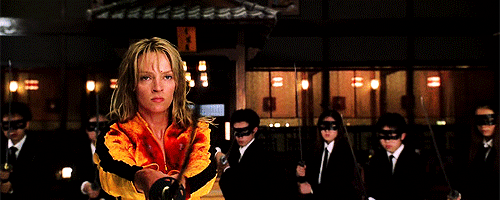 Even though its called a double elimination tournament, the winner never loses. The road back is just too high a mountain to climb. If you have aspirations to become the best bocce player in Syracuse you need to keep winning. And in this tournament the two guys who kept winning were Andy Ingalls and John Bauman. They each kept winning until there was nobody left to play but each other, with the winner going straight to the championship game and only needing to win once to take the title home, and the loser having to win his way back to the championship game and then win twice to claim victory.
As you might have guessed, this was a well played game. Each individual point was won only with great difficulty and precision. But despite this, the end score was not close. John Bauman won big to become the one player to emerge from the winners bracket unscathed.
Meanwhile, in the losers bracket, Paul Colabufo played up and coming Wednesday League star Greg McGee, while former Turbo Bocce champ Anson Zeppetello faced former Turbo Bocce champ Mark Streiff – with Paul and Anson moving on and Greg and Mark tying for 5th place in this prestigious tournament.
Anson would replicate this shot against me several times over …
It was a quality final four, with all four players having won at least one Turbo Bocce championship, however in the game between Anson and Paul all the quality ended up on one side – Anson pretty much took a shit on Paul and won 11-0 to set up a really interesting match up of Amerika'z Most Wanted teammates with the winner advancing to the championship and the loser taking home third place.
Here's a nice shot of me (poorly) filming my own demise.
As you might guess of a team consisting of 2 of the 3 best bocce players in Syracuse, Amerika'z Most Wanted has one of the best records in the league and is fighting for a title (which would be their second). Would this kind of competitive tension tear the team apart? Could it cost them a championship? Would it ruin a friendship? As you can see in the highlight below they looked very upset at each other.
Andy started strong, and took a commanding 6-0 lead, only for Anson to storm back and make a game of it with shots like this …
Eventually his deficit proved too much and Andy took the game, moving on to the finals while Anson would have to settle with a 3rd place finish and an all-important Triple Crown point.
So now the championship game …
It was a rematch of the winner's bracket final with Andy Ingalls getting his revenge shot at John Bauman – this time with Andy needing to win two straight, and John only needing to win once.
If you remember, I described their first match up like this … "a well played game. Each individual point was won only with great difficulty and precision. But despite this, the end score was not close."
Here is how I would describe their finals match up … "a well played game. Each individual point was won only with great difficulty and precision. But despite this, the end score was not close … oh yea, and two of the greatest shots I've ever seen decided the match."
This was not one of those shots …
Neither was this …
Neither was this …
Neither was this …
I'm not going to lie, I didn't actually video tape either of those two amazing tournament defining shots. Unfortunately it was raining at the time, so I put the camera away.  Trust me, its your loss. And history's loss. Those shots should be in the Smithsonian (somehow).
The first was made by Andy Ingalls. With the pallino about 40 feet away and John Bauman's ball sitting about 3 inches directly in front of it. Andy found some way to force his ball (which has a diameter of more than 3 inches) in the open space, gently pushing John's ball back so that his ball was inextricably wedged between the pallino and his opponents ball. Obviously, he took the point.
Shortly after, John did Andy one better. With his ball maybe six inches in front of the pallino and out of scoring position, but very much blocking Andy's ball wich was an inch behind the pallino in scoring position, John managed to trow a ball that hopped his own blocking ball, skidded over the top of the pallino without moving it, knock Andy's Ball WAY out of scoring position, while somehow landing softly enough to still be in scoring position itself. John scored 3 points on the shot changing the score from 4-3 (with Andy having a ball in to tie) to 7-3 in John's favor. That one amazing shot changed the whole game. Too bad you can't see it.
The score was 9-4 in John's favor when Andy got the pallino back. He knew John had all the momentum, he knew he had to change things up. So he decided to go short. I would have made the same decision. John responded with a perfect shot in front of the pallino, which Andy beautifully knocked out through the air! Yes, I've got this on tape!
John then responded with an even more perfectly placed ace. I don't have that ace on tape, but I have the result that came from it.
Andy was left with no recourse except to try to bomb it out through the air again, which he did. Unfortunately this time, since the game winning ball was touching the pallino, when Andy hit the ball away he also knocked the pallino back towards two of John's balls, and those two points were all John needed to win the game, the tournament, and the title of best bocce player in Syracuse.
A beautiful bit of skill by Andy, harshly punished by absolutely perfect ball placement by John. The final game was a spectacle were skillful shots were consistently beaten by miraculous shots. Exactly what you'd want after a 7 hour long double elimination tournament consisting of the very best bocce players in Central New York.  The light rain that started falling only during the championship match was a relief after the long hot sunny day, and didn't dampen the moment in the least.  Those of us who stayed the whole time to watch really got a great show!
Congratulations John! Nobody can say you're not the best bocce player in Syracuse … because its been scientifically proven that you are!
Triple Crown Points Awarded:
John Bauman: 3
Andy Ingalls: 2
Anson Zeppetello: 1