Can you believe it?  The third leg of the bocce triple crown is right around the corner and I'm excited like Christmas came early!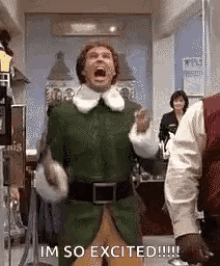 This tournament is probably your second to last chance to play big time outdoor bocce this year so don't miss it! Teams of 4 … if you want to play but need teammates You Are Not Alone! Let me know at paul@turbobocce.com so I can help you find others who are also looking for teammates.
Italian Fest Details
When: Saturday, September 14th at 9 am NOTE: at least one person from your team should arrive early with the dues ($80)
Where: Bocce courts are located in front of Syracuse City Hall – 233 E Washington St, Syracuse, NY 13202. Parking is located in front of J. Ryans – 253 E Water St, Syracuse, NY 13202.
How Much: $80 per team/$20 per player
Details:
This is  is a 4 on 4 tournament played inside a court, on grass, must roll each shot.
Double Elimination
Games start at 9am and will go until 3pm-ish if you win the whole thing.
I suggest having at least one player show up at 8:30am to register their team.
The 1 on 1 tournament, the Turbo Bocce playoffs, and the Italian Fest make up the Syracuse bocce triple crown. Win any of these three tournaments and everlasting glory is yours!
Choose who will be your team captain ahead of time, each team needs a captain and only the captain can question the officials calls.
First place team wins $200. Second place team wins $160. Third place team wins $100.
More info available at the Italian Fest website HERE  but keep in mind that two facts on their website are wrong (1) they want you to mail them a check, which is crazy, just give them cash the morning of the tournament (2) they say you can't bring your own beer … you can, and I WILL.  Cheers!
If you are new to this and need a quick recap of our history in this event, read memory #7 HERE.
Lets win 1st, 2nd and 3rd place again this year, shall we?