Its Playoff Time!  I'm excited, are you excited!  To start make sure you know who you are playing, and what Vegas thinks your odds of winning are …
Weather Forecast 
There's going to be scattered rain during the day, but there's a 70% chance that its dry for bocce.  Even if it does rain we have to play!  So bring an umbrella just in case. I'm pretty sure the bocce gods have this one covered and we'll have a nice night for our opening round of the playoffs.
Bocce Forecast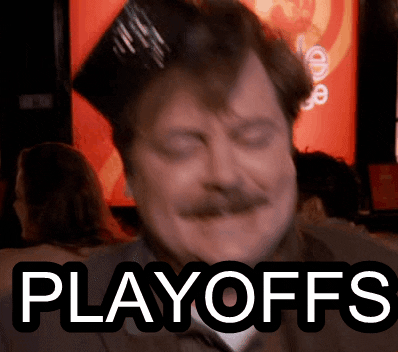 ALL games start at 6:00!  Unless you are one of the few teams who arranged a change of game time with me ahead of time, make sure you are there by 6 to play.  No call, no show = forfeit.
If you win … we will see you next Tuesday!
If you lose … thanks for playing Turbo Bocce this year, I hope you had a blast!  And we will see you Saturday August 18th!  That's when we are holding our end of the year party.  We will crown a Turbo Bocce champion, give out awards, and EVERYBODY in the league gets free food and free drinks as we celebrate the new year.  The part starts after the bocce ends which should be around 5pm.
After the Season
Want something to do on Tuesdays?  Want to keep in touch with your partner or opponents, or drinking buddies?  We've got two things set up for you right now.
#1 Turbo Bocce fantasy football.  We play a short bocce tournament to determine draft order then draft.  Its fun.  Its fantasy football, but with that Turbo Bocce flair.
#2 Coleman's Trivia.  If you care about the league and want to see it continue and thrive, or if you just have a good idea or rule you think we should implement.  Please meet us at Coleman's on Tuesday 8/21 (first Tuesday there is no bocce) at 7pm.  We will discuss ideas to improve the league for next year, have a drink or two, and dominate everybody else at trivia (obviously).