It bocce time!
As Tupac said in Two of Amerika'z Most Wanted (also the name of a Turbo Bocce championship team): Break out the champagne glasses and mother fuckin' condoms, and have one on us!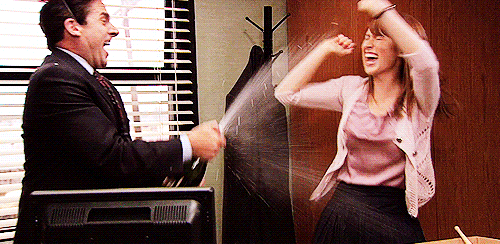 Preseason week kicked off with a beautiful sunny day. We had a nice group of bocce players who came out to get some practice in, and gain an advantage over the rest of the league.
Those who did come got a bit of a surprise. Our field is now approximately 30% bigger. Here is a picture of the new area. Its nice.
Basically, the goal for the year is to take this shit to a whole new level, you know, like this . . .
Preseason is a funny animal. Some teams are already in mid season form (like Los Moppines) while others have a lot of rust to shake off (like me).
There were definitely some highlights:
Early reports on the grass conditions were very positive. Of course you can only tell so much from pictures, but I think these tell a pretty vivid story.
Credit to Monica Angelosanto for this pic which I am stealing without permission:
The best part about preseason is that it reminds you just how damned FUN Turbo Bocce is. Honestly, playing bocce is more fun than watching defective Chuck E Cheese robots reenact old episodes of Full House.
While true (and hilarious!) you probably want (and definitely deserve) a break from my writing for a while, so I'm starting a new tradition, and that is to let other people do some of the talking on these things. Every week I'm going to interview a Turbo Bocce player or two so that you can get their view on things.
This week I interviewed Heather Cleveland from Mean Girls, and Steve Henry from 2 ½ Kittens.
Here is what they had to say:
Turbo Bocce: How long have you been playing Turbo Bocce?
Heather: 3 years
Steve: 3 years
Turbo Bocce: How many wins do you expect to have this year (30 game season)?
Heather: 25
Steve: 50
Turbo Bocce: On average, how many times a week do you hurt yourself trying to dance in the shower?
Heather: None!
Steve: Every day I do
Turbo Bocce: Would you rather win a Turbo Bocce Championship or a new car on the Price is Right?
Heather: Turbo Bocce Championship
Steve: Turbo Bocce Championship
Turbo Bocce: Say there's a whole box of Teddy Grahams in a room all by themselves. Say I left them there and told you not to eat any until I got back. How long would it take you to disobey my wishes?
Heather: About 2 seconds
Steve: Never
Turbo Bocce: How many friendships have you ruined because you refused to play a game of Monopoly mercifully?
Heather: At least 2
Steve: None, I play to win.
And now you know some things!  If you want to be interviewed sometime during the year, let me know.
I also meant to interview last year's champions Black Jesus, but I forgot, so I'll just write the answers I assume they would have given.
Turbo Bocce: What's your secret? How were you able to win the championship last year?
Black Jesus (I assume): Losing is not my jam. My jams are Grape, Jock, Space, and Pearl.
Turbo Bocce: Now that you've won a Turbo Bocce championship, what's next for you?
Black Jesus (I assume): Now that I've achieved my lifelong dream the only thing left to do is take my winnings, move to Waikiki, and leave a beautiful corpse . . . then I can start traveling the world.
Turbo Bocce: What can you tell us about your relationship as partners?
John Bauman (I assume): Jim is just like an astronaut, he's out of this world (also, one time he had to poop in a vacuum).
Jim Whipple (I assume): John is an artist with a bocce ball, like a mix of Piccaso and Tiger Woods, because he's an artist but he's also great at having sex with a bunch of skanks.
Well that's the preseason in a nutshell. Turbo Bocce starts for real Tuesday the 24th!
Here are a few boring pieces of information to keep in mind.
#1) If you want to eat a buffet of food that Sharkey's will set up in their back room just for bocce players, the cost will be $4. Sharkey's wants to know how many people are going to do this so they dont make unnecessary food, so if you bring $4 on week 1 you will get the buffet on week 2.
#2) You can pay the season fee at the field, or online through pay pal right at this link.
#3) For the first week only, put your first and last name on your scorecard, and add your email if you don't get Turbo Bocce emails. This will help me with record keeping.