As the Pointer Sisters once sang and Jesse Spano once sang/cried "I'm so excited, and I just can't hide it!"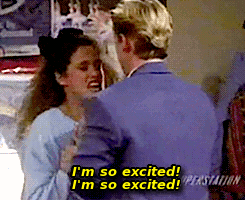 I assume they were both talking about the start of bocce season.
One of the joys of opening day is breaking out a brand new bocce set.
Look how brand spanking new that bocce set is – never been thrown before. Those balls will break a lot of hearts over the years.
I took it upon myself to film the very first shot taken with the new sets. The video is terrible, the shot is decent considering I was filming and shooting at the … Read More »