Who has a trophy coming their way at our end of season party on Saturday the 18th?  23 people actually.  Are you one of them?
Lets break down all the many (many) categories.
The most important award is the regular season championship; definitely a worthy bocce title in its own right. If you want to know who won that (and who came close) you just have to look at our brackets. Spoiler alert, Los Moppines won the title with a 26-4 record and a 2.133 BCS. Congrats Bryan and Greg, you've won the playoffs before (the sprint), this is your first time winning the regular season (the marathon).
The best rookie team (or team where both members were first year players) was Super Bocce Brothers. Way to go guys. Its hard to come in and compete against people who have been playing for years and you really held your own and then some!
Alright, enough of that teammate camaraderie shit. Lets get to the selfish individual accomplishments!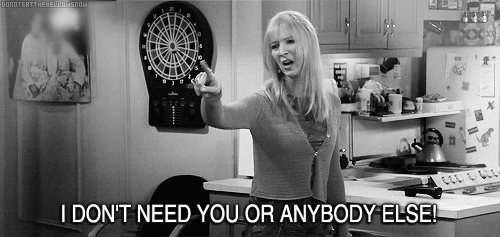 Points Leader
It has long been my opinion that scoring 150+ points means you've had a great season. So I want to acknowledge everybody who reached that difficult milestone. Reach 170 and you've had an all time great season, and only 4 people have ever reached the 180 mark.
150's – Justin McGlaughlin, Tony Guffre, Danille Guffre, Scott Mead, Mike Aylesworth
160's – Bryan Mullane, Jay Gray, Monica Angelosanto, Jim Whipple
170's Siobhan Christou, Greg Griffo, Phil Martino, Andy Ingalls
Points Leader was Paul Colabufo with 181
And speaking of leaders here are the top Rookie of the Year performers. This award is given to the rookie with the highest point total!
Sam Kallman – Super Bocce Bros – 111
Kristen McGriff – Kristen & Lisa – 111
Jesica Haas – All's Fair In Love & Bocce – 111
Greg Barry – Vandelay Industries – 114
And the Rookie of the Year Winner is … Troy Richardson – Cureball – 124!
We had an all time record set in the Bocce Leader category. Here's the top 5.
Danielle Guffre – Teen Mom III – 61
Phil Martino – Dog Brothers – 64
Oscar Ocampo – The Newlyweds – 69
Greg Griffo – Los Moppines – 71
And the winner of the Most Bocces award goes to … Jay Gray with an all time best 86!
Here's a nice example of a bocce.
The race for Ace Leader was the most hotly contended this year!
Anson Zeppetello put up 20 which would have won him this award most year. But actually 3 people beat him.
Siobhan Christou, Colin Donahoe, and Mike Aylesworth all tied for the lead with 22!
Two interesting Ace facts.  Siobhan has won this award for the second straight year, and Mike and Colin are teammates, meaning they put up a lot of aces against a lot teams, including mine!
My personal favorite award is MostTurbo Round Wins, because of the 1 on 1 clutch nature of the award.
Angela Donahoe of team Double A's wins this award with 8 big Turbo Round wins!!
And last but definitely not least (opposite of least actually) is our Best Bocce Player in Syracuse … John Bauman!!
Greg Griffo, Bryan Mullane, Troy Richardson, Paul Colabufo, Jay Gray, Siobhan Christou, Mike Aylesworth, Colin Donahoe, Angela Donahoe, and John Bauman. I'll see you Saturday the 18th around 5pm at the Ukrainian National Home, during our awards presentation!
Everybody else, I'll see you there as well for free food and drinks!!!