I got to the field Wednesday with eight hours of work and only three hours of sleep behind me. Was I tired? Hell no. It was opening day of bocce season. I was excited as hell.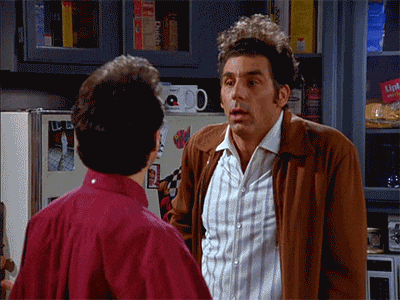 This is your place to come see who won, who lost, who had particularly interesting games, and who succeeded individually.
Lets get straight to the opening shot of the season. Months from now, when you're remembering the craziest and best summer of your life you can look back and marvel at the simple shot that started it all.
First shot of the season!  And as you can see it was a pretty good shot, unfortunately the rookie team who took the shot, Ball Busters, were going up against Turbo Bocce veterans, Gone Fishing, who used that experience to take all three games behind an impressive 19 point performance from Dino Franceschi.
Our bocce leader for the day was Sara Tully, who has always been great at racking up bocces, and who is playing bocce for two this summer.  Her team Thunderballz continued their dominant play from last year winning all three games against the Buzzed Saws, who lost this game but on the plus side managed to think up my favorite team name in the league so far.
I've been playing in this league for a long time so I can tell you that when you win in week one life feels like a unicorn shitting rainbows of candy, and when you lose in week one life is more like a unicorn shitting rainbows of, well, shit.  Lucky for all of us, its a long season with plenty of time to turn things around.
How about this amazing aerial bocce!
Pat Sherlock gets credit for that great shot, but his partner Greg McGee and their opponents DJ Demers and Dave Varsik all had awesome games, playing up and down hills, over rocks, and pretty much every other way you can imagine.  This series was literally as close as a series can be as DJ and Dave won the decisive third game by the minimum 11-9 score.
This shot is so good it reminds me of a Steph Curry jump shot combined with Jesus's orgasm.
Kudos to Amanda for delivering the great shot. They got a tough break playing against long time veterans Greg and Paul in their first ever game.  The good news is the loss should help their strength of schedule all year long.
Unfortunately for Rob Calvani, his great shot which took the pallino, ended up unluckily kicking it to one of his opponents balls.  You can't afford that kind of bad luck when you're playing the defending two time champions, Balls of Fury, and as usual the two time champions were unforgiving taking all three games.
Despite the loss I consider Rob Calvani an angel with no wings . . . so basically I consider him a person.
Onto our individual leaders:
20 Point Club (season record 196) 
Jake Alstadt – Thunderbalz – 21
Horable mention to Dino Franceschi who had 19 points and Paul Colabufo who had 18
5 Bocce Club (season record 42) 
Sara Tully – Thunderballz – 6
Honorable mention: Jen Powell, Matt Maatkoski, & Dave Varsik – 4
Random highlight break!
Multiple Ace Club (season record 22)
Jake Alstadt – Thunderballz – 2 (have you noticed that Thunderballz have swept all the awards so far???)
Matt Carr – Ball Busters – 2
Multiple Turbo Wins Club (season record 11) 
Paige Hoffman – Buzzed Saws – 2
And now, for your pleasure the winner of the Shot of the Week award!  It goes to Robb Jones of Balls of Fury (as if being the reigning champions wasn't enough for him).
I know several teams are still thinking of a team name.  HERE are 133 suggestions to get your brain working . . . or better yet just steal your favorite.
One last piece of advice to tide you over until next week . . . if you want your bocce ball to hit the pallino, just pretend you're Dick Cheney shooting at his friends face (I know that's not the most current reference, but its not my fault that no current people are shooting their friends in the face).