Is it just me or does having bocce mid-week really make the week fly by?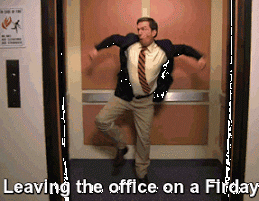 Team Achievements
G & T's – Really good 3-0 day against a really good Gone Fishing team. They also had this shot which somehow managed to be an ace despite two blockers in the way …
Black Jesus – Watch out, they've won 6 straight!
Dead Rabbits – 3-0 week against a good Salty Bocce Balls team. They're getting hot.
Vandelay Industries – This rookie team seems to be getting better every week, and last week they got a good 2-1 win against a veteran Balls Deep team.
Draggin Ballz – According the transitive property, Draggin Ballz who went 2-1 against Tuesday Night Lights, is exactly as good at 3 time Turbo Bocce Champions Dog Brothers. Congrats Draggin Ballz, that's quite an accomplishment.
West End Wonder Women – had a really good 3-0 week against All is Fair in Love & Bocce.
Twinning – They've looked good all year against a tough schedule, but beating the #1 team in the league 2-1 might be the highlight of their season so far.
Highlights
There were several shot of the year contenders this week … including the ace above!
Now THAT's how you shoot around a cooler!!!!
This shot requires some context … its a Turbo Round.  White is in.  And Julie Gilbert scores a Point, gets a Bocce, and gets a Turbo Round Win all in one shot!  To my knowledge nobody has ever gotten all four stats in the same shot before. Something to shoot for!
20 Point Club (all time record 26)
Andy Ingalls – Amerika'z Most Wanted – 22
Mickey Morey – Dead Rabbits – 21
Kelly Edmonston – The Newlyweds – 21
Monica Angelosanto – G & T's – 20
*Note: all four of our 20 point scorers played on teams that went 3-0. That probably should tell you something.
*Second Note: The 5 bocce club is dead! Have you noticed that half the league makes this list every time? Apparently 5 bocces is no longer outstanding. Long live the 6 bocce club!
6 Bocce Club (all time record 16)
Danielle Guffre – Teen Mom III – 8
Mark Streiff – Seek & Destroy – 8
Linda Radford – Bocce Buddies – 8
Sean Flynn – Blue Balls – 7
Oscar Ocampo – The Newlyweds – 7
Kelly Edmonston – The Newlyweds – 6
Amy Bramhall – AA's Only Bigger – 6
3 Ace Club (all time record 11)
Anson Zeppetello – Amerika'z Most Wanted – 3
Keith Curreri – Some Innuendo – 3
Jessica Haas – All Is Far In Love & Bocce – 3
Multiple Turbo Round Win Club (all time record 3)
Danielle Guffre – Teen Mom III – 2
Nikki Morales – White BALLerion the Dread – 2
World Cup Math
Here are some facts about the World Cup. (1) Its played every 4 years (2) I'm obsessed with it (3) There have been three World Cups played during bocces seasons before this one, in 2014, 2010, and 2006 (4) you might be able to tell the future by examining past World Cup results and comparing them to past Turbo Bocce results. Lets do exactly that!
2006
World Cup – was played in Germany (and a couple cities in Netherlands). The championship game was played between Italy and France. I watched it over Phil Martino's house with my cousin Ryan, we had stopped to watch the game on our way to a family vacation in Lake George. Italy eventually won on penalty kicks against the favored France team. Soccer legend, former World Cup champ, and best best player of the 1998 world cup, Zenadine Zidane helped Italy along by headbutting Marco Mazuratti and getting ejected … in his last ever match. Andrea Pirlo was named man of the match, with David Trezeguet missing the only PK.
Turbo Bocce – was played in Upper Onondaga Park Strathmore between the Dog Brothers (then called Black Jesus) and Tipp Hill Tossers (Jim Whipple and Paul Colabufo). We had the brilliant (and by brilliant I mean terrible) idea to have the championship games be played up to 21. After about 3 hours in the 95 degree heat, this game ended that rule forever. There also was no rule stating you had to keep the mat within 10 feet of the pallino between rounds, this game instituted that rule as the pallino, mat and all the bocce balls were often moved the distance of several football fields in between each round. In the end Black showed the most stamina and won the series, with George Christou winning MVP.
2010
World Cup – was played in South Africa (remember those vuvuzelas?). The championship game was played between Spain and Netherlands. I watched the game in the kitchen of a Lake George restaurant with the entire wait staff, all of whom were Latin and rooting for Spain like crazy, I was the only guy rooting for the Netherlands). Spain was a juggernaut at the time and was expected to win big. Netherlands gave them all they could handle though, with Andres Inesta eventually scoring the winning goal for Spain in extra time. Inesta was named man of the match.
Turbo Bocce – was played in Upper Onondaga Park, Strathmore (as all the championships had been up to this point). Little did we know at the time this would be our last championship ever played there. The game was between Dog Brothers (then called Black Jesus) and The Hippies who haven't played in a while because of family stuff, but were long time players, and one of the very best teams in the league. As good as they were The Hippies were yet to win a championship, having lost a close game to the Tipp Hill Tossers two years before. That all changed here as The Hippies beat Dog Brothers in an all time Turbo Bocce classic game. Terry Yuckle was named playoff MVP. I remember this game as possibly the closest and best played championship game of them all. It was at minimum, in the conversation, of best final game ever.
2014
World Cup – was played in Brazil. The championship was played between Germany and Argentina. Surprisingly Brazil was not involved having lost 7-1 to Germany the round before. I watched the game at EPCOT, during my honeymoon, with a bunch of German Tourists. Germany were the favorites, Argentina had the best player in the world, the home continent advantage, and a defense that was hard to score against. Mario Gotze scored the winning goal for Germany in extra time and was named man of the match.
Turbo Bocce – Was played at Sharkey's, between Dog Brothers (then named Black Jesus – the next year they would change their name and Whipple and John would co-opt it for reasons I still don't fully understand). Dog Brothers were regular season champions and favorites to win the final, but I watched Greg Griffo play arguably the best round of bocce I had ever seen the round before, so I kind of thought Lost Moppines would win. In the first game Dog Brothers dominated, I don't remember the exact score but it was a lot to a little, 11-1 maybe. The Los Moppines from the semi-finals showed up for the second game, and won, forcing a third game. If I remember correctly, Los Moppines were winning the third game when the sun went down, and having to play in the dark threw them off their rhythm, allowing Dog Brothers (who never get thrown off their rhythm) to come back and win the title. George Christou was playoff MVP.
So what can we learn from all this? Clearly George and Phil step their game up during World Cup years. They reached the finals all 3 years, and could have won all 3 if not for an all time great performance by the Hippies.
So I guess Dog Brothers are winning it all this year … or maybe not … I don't know.