Thanks to the 80 or so people who came to our annual Open House.
We hope you had a great time!
I know I did … I find bocce to be so much fun that it causes me to sentences lose construct ability to coherent.
Just in case you want to see Turbo Bocce through my eyes, here are some of the things I saw at bocce …
I love to get that one picture of everything set up and ready to go at the start of the season before everybody shows up. That's always a happy moment for me. I get a few minutes to take a breath, relax and anticipate what's to come … then its ON!
Newcomers learned how to play.
Veterans got some practice in before the start of the season.
Our friends from Visionary Minds even stopped by to shoot a "how to play Turbo Bocce" video that you should definitely keep a loot out for. They are awesome for doing that for us, and I'm their biggest fan!
The guy below wearing the crown is Bryan Mullane. I bought him that crown, and I'm pretty excited that he's wearing it. You might want to read up on why.
I want say – just in case you don't know – that with Turbo Bocce the party never stops. So lets talk what's next.
Well the season starts. We have a Tuesday League and a Wednesday League, which are equally awesome. If you stop by either day next week same field, anytime between 5-8 you'll get to experience …
The thrill of victory!
Next week the games actually count. So stop on by, make a new friend … and then destroy them. It feels great!
More bathrooms!
Our bocce field is about 3 football fields long, and we don't want you to have to walk too far for a bathroom, so we have 3 options. If you're on the far side of the field stop by Nibseys. If you're on the near side stop by Ukrainian National Home (a.k.a. Turbo Bocce Headquarters), and in the middle we will have a port-a-potty.
BBQ ribs!
Comfort Foods Catering is catering bocce and we are starting the season off right!
Beer and food pairings!
If you buy some BBQ ribs, you've GOT to try them with Honey Brown beer … amazing! We will also have Bud, Founders IPA, and double size OV splits. Does anybody else remember OV splits? I used to love those. Couldn't find them anywhere, but I did find regular size. Perhaps we should pair this blast from the past with 90's music? Or maybe 80's music? Let me know which you prefer.
Family Feud!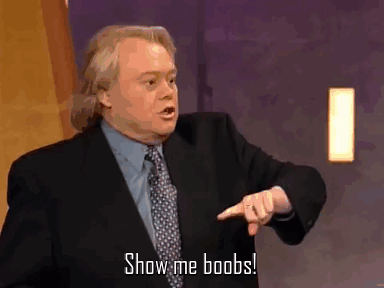 I've got the surveys. I'm building the big board . Next week we're having FUN at the Ukrainian National Home (a.k.a. Turbo Bocce Headquarters) after bocce ends.
Glory!
We are keeping all the stats. We'll have highlights of all the best shots. Make yourself famous! Win prizes. Lord it over your friends and family. Better yet, let me do it for you so everybody knows how great you are, but you don't look conceited.
If you want to register to play this season, you can do so HERE.
If you wanted to get to the Open House but couldn't, you are formally invited to stop by week 1 and check us out free of charge.
Lets make this summer the best summer ever!